Activity Report
Panel discussion: trends in e-commerce
---
"E-commerce growth is far from reaching its peak"
Which direction is e-commerce heading ? And how are key players evolving? Our panel members examine the most striking trends and explain how they respond to and anticipate them. "An optimal service starts with perfectly understanding and accurately responding to the customers' needs and requirements."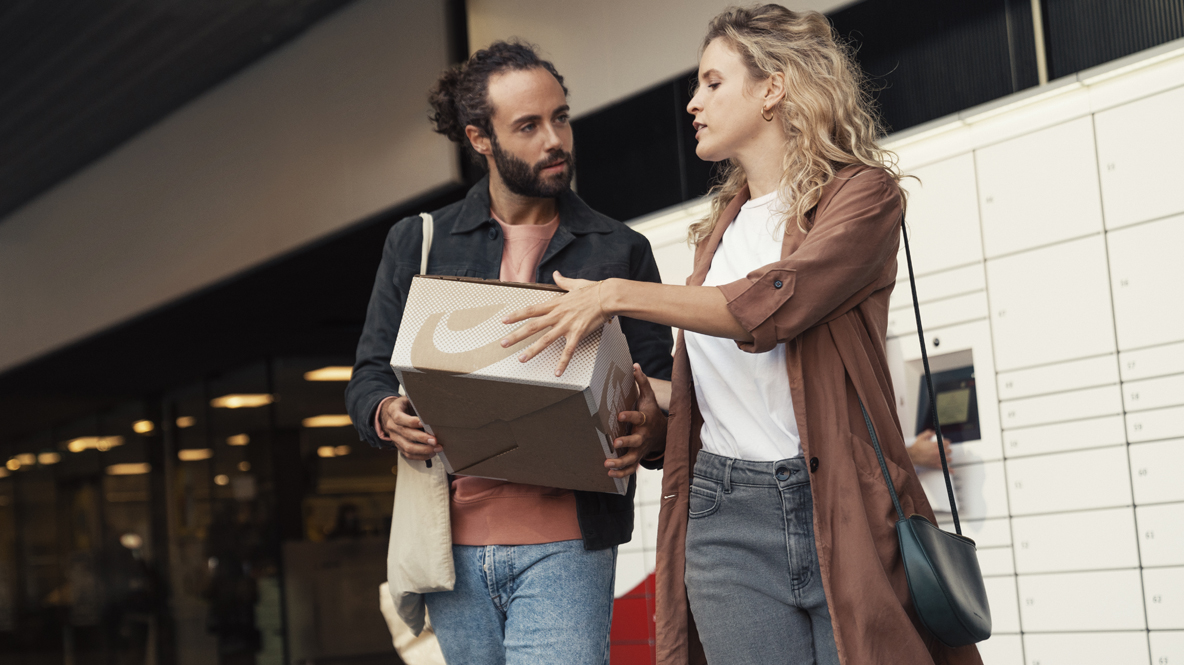 How has e-commerce evolved in recent years: what are the most important findings for Coolblue?
Daphne Smit, CFO Coolblue: "Basically, we have seen a clear shift in customer  behaviour, from offline to online, for several years now. The e-commerce market is growing all over the world, including in Belgium, the Netherlands and Germany, the three countries we focus on. Customer confidence is also growing. In the early days of online shopping, people were sometimes surprised when their order was actually delivered the next day. Today they expect fast service: at Coolblue, customers ordering before 11.59 pm receive their products at home the next day. In doing so, we also make things easier for our customers."
Roel Gevaers, e-commerce professor at Antwerp University: "In 2007, with my PhD, I was the only Belgian researcher who focused full-time on the so-called last mile linked to e-commerce. Today, when I tell my students about the times without online purchases, they are surprised. However, distance shopping is not new. 3 SUISSES has been around for decades, only the services are different now. I dare say that Zalando is the 3 SUISSES of the past, with a contemporary IT touch."
What impact did corona have on online sales?
Kathleen Van Beveren, CEO e-Logistics Eurasia bpostgroup: "The pandemic has further stimulated e-commerce growth. Many smaller shops and local traders have also found their way to e-commerce and that is not going to change. We simply cannot imagine a retailer without online activities anymore. Any merchant who does not bank on it, shoots himself in the foot."
Roel Gevaers: "Two to three years ago, Belgium lagged behind the Netherlands in terms of e-commerce use and parcel volumes. Since the corona pandemic we are now catching up. In fact, e-commerce growth rates during the lockdowns were often higher in Belgium than in the Netherlands. Often also for unusual products and large items such as barbecues, garden furniture, trampolines: all items that Belgian consumers used to buy much less online."
Daphne Smit: "During the lockdowns, many people were forced to shop online. During that period, for example, we sold a lot of electronics to facilitate working at home, such as laptops, webcams and keyboards. And also training equipment to keep fit, such as sports watches, or devices to keep households running, such as bread makers and dishwashers. When the physical stores were allowed to open again, online sales continued. There is a structural change in customer behaviour."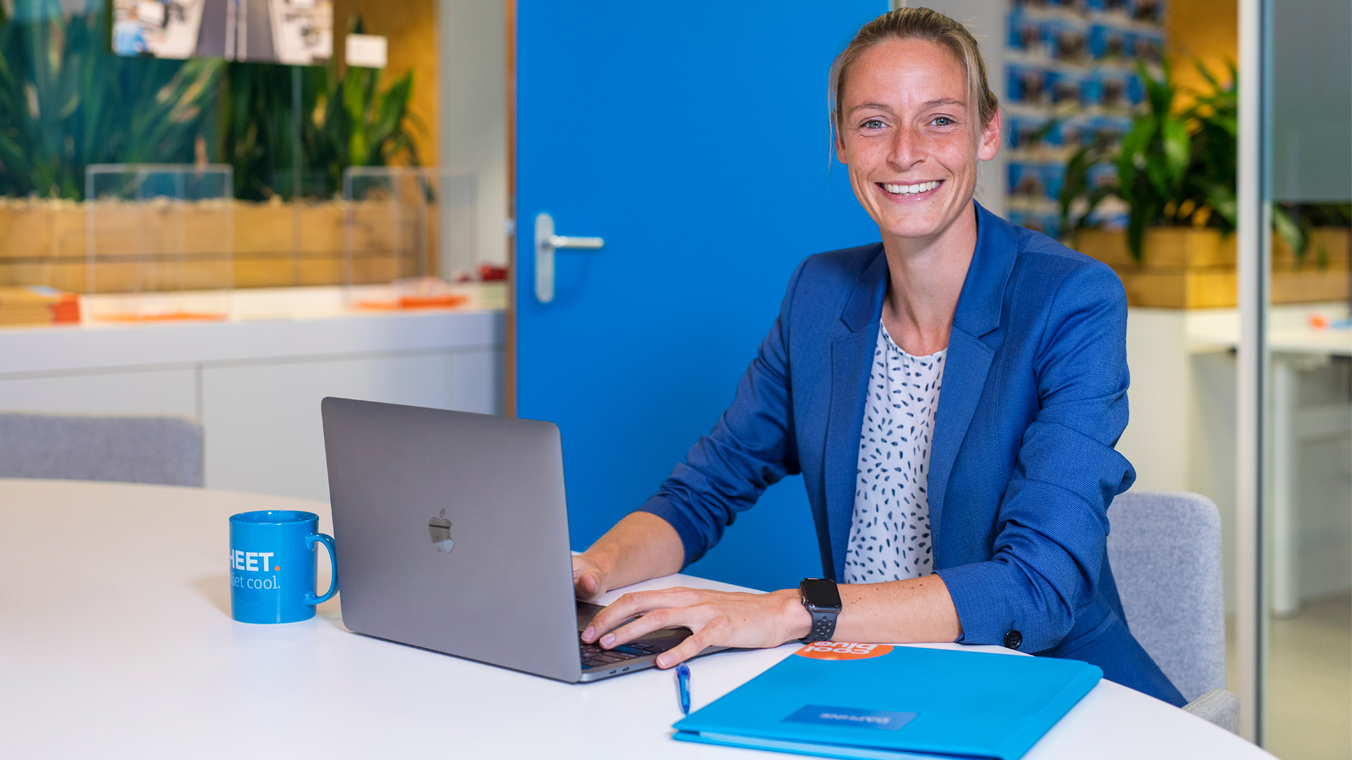 Basically, we have seen a clear shift in customer behaviour, from offline to online, for several years now. The e-commerce market is growing all over the world.
Daphne Smit
CFO Coolblue
Corona has accelerated e-commerce, but the pandemic has also disrupted distribution and supply chains worldwide: what is the balance?
Daphne Smit: "Everyone has become more aware of the existence of the underlying supply chain for products, and from which regions, countries and continents they come. Of course, certain shortages have also arisen worldwide, such as microchips for example. This slows down the production of cars, laptops, game consoles and other product groups. But so far, this temporary trend has in no way disrupted or slowed down e-commerce growth."
Kathleen Van Beveren: "The shipments – often with cheap products – from Asia have plummeted, because today containers from that region have become seven times more expensive. But also because since 1 July 2021 the VAT exemption has disappeared for the import of goods with a value below 22 euros. This means that consumers also have to pay VAT on all imported goods. The once cheaper parcels from China are significantly more expensive and now compete more strongly in price-quality with local products."
Will e-commerce continue to grow in the coming years or has it almost reached its peak?
Kathleen Van Beveren: "Belgians today make 15 percent of all their purchases online. In the Netherlands this is around 18 percent. There is still room for growth: in the US and China, for example, it is around 24 percent. In a country like France – today good for an average of 9 percent online purchases – e-commerce will continue to develop strongly. So bpost also expects that growth to continue in the coming years. There may  be a stabilization or a minor setback, due to the geopolitical situation and inflation, but we continue to expect growth in the long run."
Daphne Smit: "We also think that we have not reached the peak yet: e-commerce will continue to increase in the coming years. European countries and regions will grow closer together. The differences between, say, Flanders, where today more people buy online than in Wallonia, will probably narrow. What also sets e-commerce apart in Belgium and the Netherlands is the density of the population. We are countries, but also densely populated metropolises: this is ideal for e-commerce, because parcels can reach everyone quickly and easily. Ordered today, delivered tomorrow is perfectly possible in our countries."
Roel Gevaers: "Depending on the product group, e-commerce will absolutely continue to grow. In the food and fresh segment, for example, a lot of market growth is still possible, as well as in specific other niches. It is true that those lockdown growth percentages of sometimes more than 200 to 300 percent, are a thing of the past."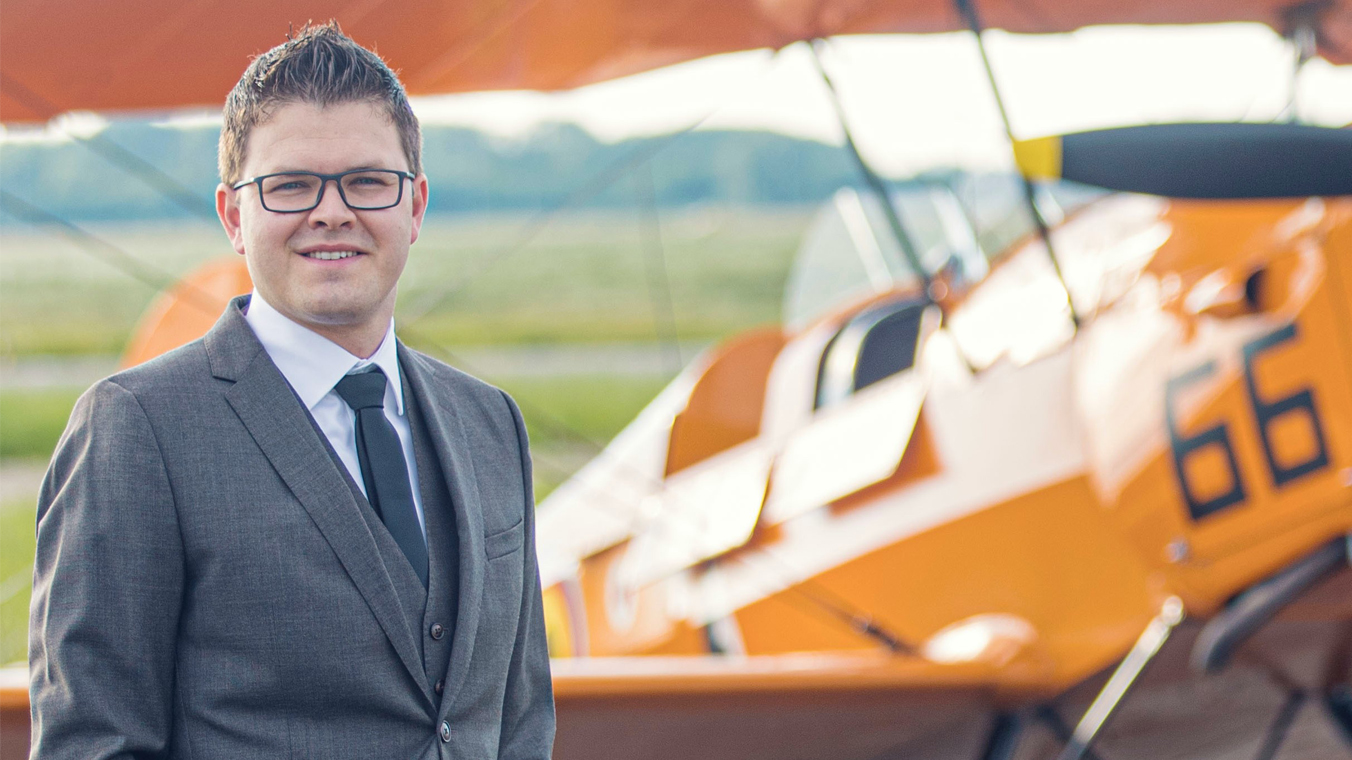 E-commerce will absolutely continue to grow. However, those lockdown growth percentages of sometimes more than 200 percent, are a thing of the past.
Roel Gevaers
E-commerce professor at Antwerp University
How did online shopper behaviour and expectations change in recent years? And what is most important to the customer?
Roel Gevaers: "Today it is the consumer who chooses where, how and when he wants to buy and receive products. If online shop A cannot offer the product, a few clicks later it can be found at online shop B. The same applies to the logistics service provider. If parcel company A is unable to provide the correct service, the consumer will quickly switch to parcel company B. Online sales therefore put pressure on local merchants and on parcel companies and couriers. The consumer is in the driver's seat. On the other hand, I still notice a lot of uniformity in parcel prices and services. As an economist, I find the fact that delivering a parcel in Antwerp or Brussels costs as much as delivering a parcel in the middle of the woods. And the fact that the consumer in that forest can receive it the next day at that price is even more remarkable. In other continents this is much less common and there are a lot more different service and choice options, at different prices."
Daphne Smit: "We are a customer travel agency, and we offer people both online and offline options through our physical stores. The integration of e-commerce and stores is becoming increasingly important for customers. For some products, just seeing them on a screen and then ordering them is sufficient, while for other products - such as televisions and coffee machines - customers prefer to see, experience and try them out live. They often want to be able to ask their questions to a specialist, just like it happens in our stores. That is why we will continue to expand the number of physical stores in Belgium in the coming years."
Kathleen Van Beveren: "bpost also sticks to the combination of the digital with the physical. We understand that customers also want to be guided in their purchasing choices with digital purchases. In the past, websites only had images of products. Today, there are also human and automated chatboxes that customers can turn to for advice. Within the cosmetics market, for example, there are tools available to analyse the skin type of customers via webcam. These are all solutions enabling online shops to create a more personal service and diversify their product range. People also expect the same high level of service after sales, with smooth return options and support in case of problems."
Does the future belong to the large e-commerce players or will smaller, more specialized or local online shops become more important?
Kathleen Van Beveren: "We expect further progress from both. The major players are still gaining market share, but there is also an important market for niche players. In the Netherlands, for example, specialized online shops for just about every conceivable product already exist: from wood planks, over flowers to knitting needles. They often offer a unique range that you will find almost nowhere else. Their sales volumes may be smaller, but smaller players can also claim their place in the market."
Daphne Smit: "Larger players can indeed reach a much larger audience, have more financial strength and can invest more intensively. But local players can offer a great customer experience in a smaller geographical playing field. A local washing machine dealer may not have such a nice online check-out as Coolblue, with a time slot for delivery and a route planner, but he may have an equally personal relationship with his customers, because he calls them, for example."
Roel Gevaers: "This is where the power of large numbers and the power of volumes play a role. To think that small local players can be cheaper than large multinationals is utopic. But offering different and better services is something that small players can achieve."
What role do service providers play in the e-commerce chain? Will online shops more often outsource these activities to companies such as bpostgroup or rather take them into their own hands?
Kathleen Van Beveren: "Our specialisation is why clients choose for us. We have many years of logistics experience and know-how that many companies do not have. Fast-growing companies often want to focus on their core business and their growth, and prefer to completely outsource logistics. Others, on the other hand, prefer to do their logistics or part of it themselves. The quality of logistics processes in e-commerce is directly linked to customer satisfaction and trust. A correct and on time delivery has a direct influence on the image of a company, and how customers view it."
Daphne Smit: "Every step in the logistics chain is indeed important. We do a lot ourselves, also in areas other than logistics. For example, we have our own customer service in Belgium, where both Dutch and French-speaking people work. We do not outsource our customer service because we want to keep the feedback loop with the customer as short as possible, to better understand the customer and offer faster support. We learn a lot from it."
Roel Gevaers: "Large multinationals strongly believe in price negotiations. Some large companies are looking at possibilities to supply certain volumes themselves – or through joint ventures – and use this as leverage to force better prices from parcel companies. That is a clear international trend. Amazon does it through several avenues. Bol.com took a stake in a bicycle courier and will install Budbee lockers in its own Ahold stores. Budbee in turn has shareholders such as H&M, and is also linked to Zalando through a structure. And so forth."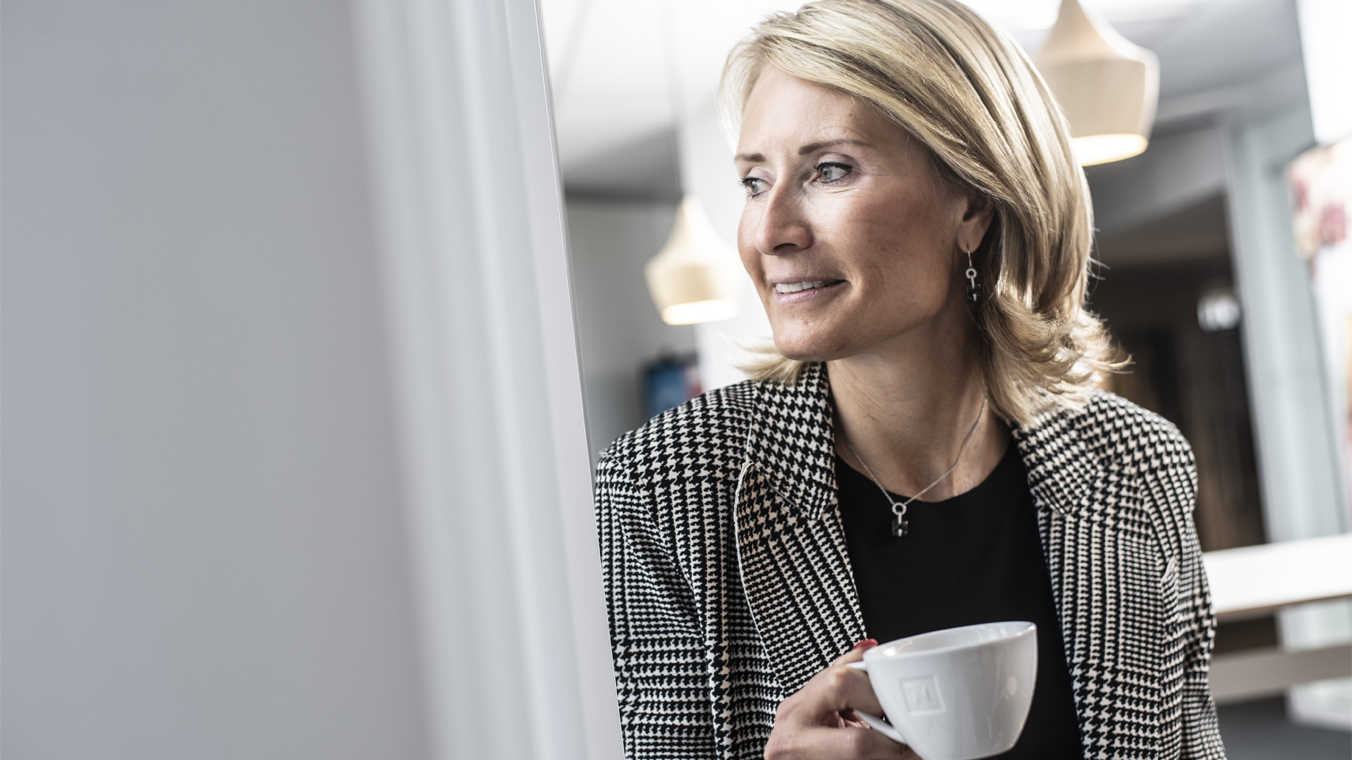 In the Netherlands specialized online shops for just about every conceivable product already exist.
Kathleen Van Beveren
CEO e-Logistics Eurasia at bpostgroup
Technology and innovation are two important e-commerce drivers. Does the initiative lie with the traders or with the logistics service providers?
Daphne Smit: "All players in the e-commerce market can bet on this. Of course, innovation for the sake of innovation offers little added value. First of all, technology has to add something extra. Coolblue, for example, has a valuable tool within the television customer journey. Customers can discover what a particular device looks like in their room via an augmented reality application on their smartphone. This way they can order a TV that fits perfectly in terms of both looks and dimensions. This not only increases customer satisfaction, because people make the right choices for themselves, it also works more efficiently for us as the percentage of returns is smaller, which, in turn, makes logistics more sustainable."
Roel Gevaers: "They both have to act. All parties in the chain must innovate and take initiatives themselves. And, in Europe, that is often where the shoe pinches as we often tend to look at each other and wait for another party to take the initiative. In the end, the boys and girls from Silicon Valley and Asia win the lion's share, and build massive ecosystems. Everyone in the chain has to think along and not just wait for each other."
Kathleen Van Beveren: "bpostgroup is also fully committed to innovation. Whether it concerns automated sorting processes, robotized steps within the logistics flow to last-mile deliveries with electric vehicles and ecological solutions such as parcel lockers: we focus on smart technology in our entire operation, across all departments."
What is the role of data in this story? How do you focus on that?
Daphne Smit: "Data can help us to crack the customer journey, to find out what the customer wants solved, and then work on that. This is only possible by measuring properly: what customers click on and what they search for. This allows us to tailor our range even better to what people want. If, for example, there is suddenly a lot of clicks on gaming laptops, we may create filters and content with purchase and choice advice to match this. There is no one size fits all solution and data helps us understand the customer better and help him even more personally."
Roel Gevaers: "Data is often an enormous stimulator for innovations in e-commerce, and for optimizing the associated logistics. With a smart data strategy, enormous effectiveness and efficiency gains can be made: both financially and ecologically. In my lessons I always say that ecosystem companies with good data already know in advance when a consumer will buy toilet paper, coffee, dog food, but also electronics. If you link that to all aspects of the supply chain, both inbound and last mile, but also in terms of stocks and marketing, then your company is set for success."
Kathleen Van Beveren: "Customers are our best barometers: they continuously indicate what they want, what is going well, what could be improved, and so on. Yet we also want to keep our clients – including many retailers – informed in real time about every step in their logistics process, via one system. That too is only possible through smart data processing and integration with partner systems. Data also helps to predict the behaviour of the market: for example, during rain and the football world cup, the buying behaviour of customers is different than when the sun is shining. Every company can focus on collecting and analysing data and use it in the optimization of its own processes."