Our Initiatives
EcoZone
---
While the technological evolution and the coronavirus pandemic drove the growth of the postal and e-commerce business, bpostgroup and the city of Mechelen opened the first urban zero carbon emission parcel and letter delivery zone. A sustainable initiative that boosts customer satisfaction, air quality and innovation.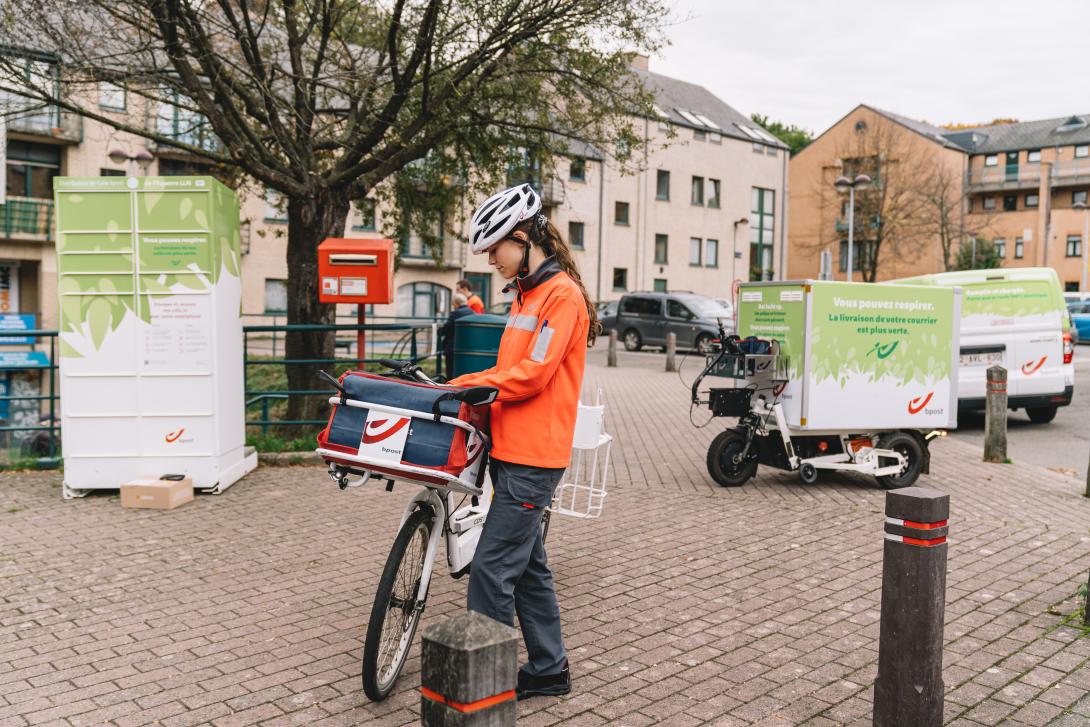 2800, the first eco-responsible postcode
What began as a pilot project in the summer of 2019 has become a Belgian first. bpost now delivers parcels and letters at zero carbon emissions in the Mechelen 2800 postcode area. It's an ambition that has been achieved by setting up a hybrid network combining a fleet of electric vehicles, bikes and trailers, seven post points and the local post office, as well as installing parcel stations that are open 24/7 at strategic locations in the city. The aim is to encourage the inhabitants of Mechelen to walk or cycle to a nearby parcel station to pick up their parcels.  
An ambition that is bearing fruit
The partnership between bpostgroup and the city of Mechelen was set up under the EU Surflogh (Smart Urban Freight LOGistics Hubs) project, which targets sustainable urban deliveries. So it was only natural for the two partners to seek to achieve their shared ambition to reduce emissions by 2030.
The installation of the EcoZone will have a tangible impact on CO² emissions and the number of vehicles in the city, as experts estimate that 8% of traffic in the centre of Mechelen is related to failed home deliveries. A bpost survey shows that progress has already been achieved: 83% of Mechelen residents regularly go to pick up their parcels on foot or by bike. And two thirds of those who took the car picked up their parcel as part of another journey, to the supermarket, school or work, say. 
As more and more cities and towns implement responsible measures (including zero emission and pedestrian zones, traffic management plans and support for the circular economy), bpost is set on extending its range and capitalizing on the trend for sustainable partnerships to improve air quality and quality of life in the heart of several other Belgian cities.