bpostgroup's ambition is to be a reference in sustainability in all markets we operate in, with a focus on five material areas where bpostgroup can have a significant impact :
Health & Safety of our people first :

Become an employer of choice by creating an environment promoting physical safety and mental well-being

Be a career lifter for our employees :

Be a career lifter, especially for short schooled labour by offering high quality employment and upand re-skilling programs, creating career paths within or even outside bpost

Champion Diversity, Equity & Inclusion across the group :

Be an employer of inclusion and equal opportunity, where all people of every ethnicity, social background, religion, gender, age or disability – visible or invisible – feel welcomed and valued.

Decarbonize the e-commerce supply chain :

Be one of the greenest logistic players in the countries we operate in. Reduce emissions with 55% by 2030 and reach net zero by 2040.

Re-use and re-cycle packaging as part of a circular economy :

Offer sustainable solution for the e-commerce value chain through recyclable and re-usable packaging
---
Our achievements in figures
---
Social value
Image
Image
297.810
Our total emissions in tonnes of CO2eq
Image
83%
Our customer satisfaction score
Image
15%
Emission-free last-mile delivery in Belgium
Image
43%
Renewable electricity consumed
Image
80.9%
Recycled content in sold packaging
Customer and citizen value
Image
84.5 %
Customer satisfaction score Belgium
Image
3,000+
Total number of PUDO points
Image
3.3 million
Registered consumer preferences
Our sustainability strategy rests on three values : Social value, Environmental value and Customer and citizen value. Our many engagements in these fields create shared value.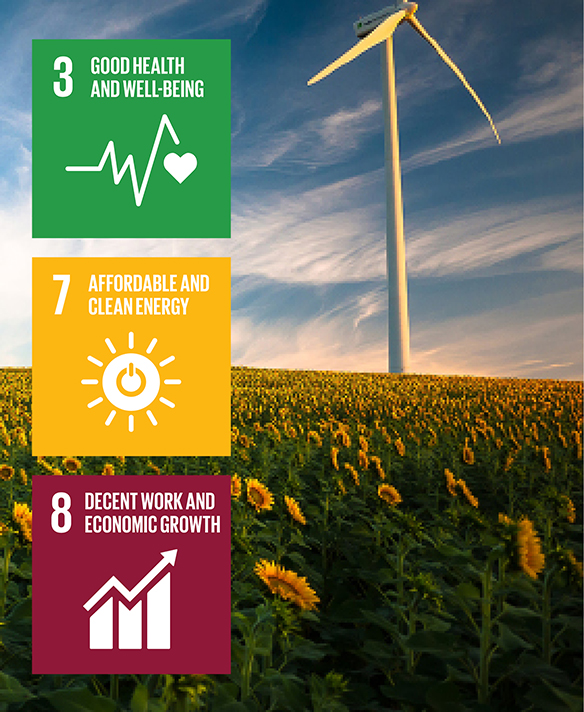 Sustainable development goals
---
The goals set by the United Nations show us how to proceed to create a better, more sustainable future for all by 2030. These goals address the global challenges and are intertwined with the three pillars set by bpostgroup: people, planet and proximity.
See our initiatives
Sed ut perspiciatis unde omnis iste natus error sit voluptatem accusantium doloremque laudantium, totam rem aperiam, eaque ipsa quae ab illo inventore veritatis et quasi architecto beatae vitae dicta sunt explicabo. Sed ut perspiciatis unde omnis iste natus error sit voluptatem accusantium doloremque laudantium, totam rem aper. 
Read more
Reporting
---
We publish our non-financial consolidated statements as part of bpostgroup integrated annual reports. They are prepared in accordance with Global Reporting Initiative (GRI) standards and structured based on our material topics.
Find out more