Sustainability
Awards & ratings
bpost group's sustainability efforts have been rewarded with following distinctions.

Sustainalytics provides environment, social and governance (ESG) research, ratings and data to institutional investors and companies. bpost is rated 'low risk' (17.7%), which puts it 37th out of 338 in the industry ranking.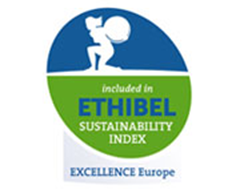 bpost group is part of the Ethibel Sustainability Index (ESI) Excellence Europe. ESI Excellence Europe comprises the shares of 200 European companies with the best social and environmental responsibility performance. This register is made available to investors who wish to create sustainable investment funds. Forum Ethibel regularly performs a deep-dive analysis of each company in the register, on which basis it updates the rating.

MSCI is a leading provider of tools and services to help the global investor community make investment decisions. bpost is rated A.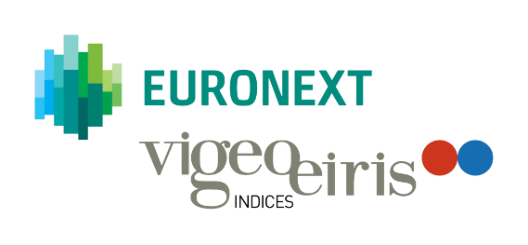 bpost has a 91% score (industry average: 71%) from Vigeo Eiris (VE), a rating and research agency. VE assesses how well organizations incorporate social, environmental and governance factors into their strategy, operations and management - emphasizing the promotion of economic performance, responsible investment and the creation of sustainable value.

ISS is one of the leading solution providers in the fields of corporate governance, responsible investment, market data, fund services, events and editorial content for institutional investors and companies across the globe. bpost was awarded the highest score - 1 - for Environment, alongside a 3 for Social and a 5 for Governance.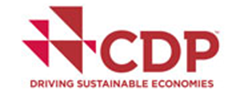 The Carbon Disclosure Project (CDP) manages the global disclosure system to help investors, companies, cities, states and regions manage their environmental impact. bpost group was awarded a B rating for climate change in 2020.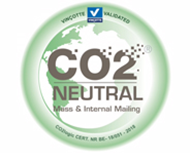 bpost has been awarded the CO2-Neutral® label. This is a guarantee that bpost calculates, reduces and offsets its local and global climate impacts. Serious efforts on behalf of the climate are needed to secure this label, which is managed by Vinçotte, an independent international accreditation body.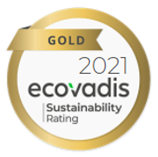 The EcoVadis methodology is used to assess how well companies incorporate sustainability/social responsibility in their activities and management system. The 2021 EcoVadis gold medal (67/100) was awarded to bpost, which was ranked in the top 1% of providers assessed by EcoVadis across all categories.

The purpose of the "CSR Coups de Coeur" competition run by PostEurop since 2014 is to reward the best sustainability initiatives in the postal industry in the categories employees, society and environment. bpost has won this award three times in the past: for eco-driving in 2014, beepost in 2017 and DUO for a JOB in 2018. The Mobile Postcard campaign to give away free postcards during the covid-19 lockdown was also nominated.