Our Initiatives
Double deck trailers
---
While the bpost truck fleet will be gradually replaced with LNG (liquefied natural gas) vehicles, we are going a step further with our plan to buy more than 320 double deck trailers by 2030 and up to 550 of them over the next 20 years. It's a Belgian first that is expected to cut by 30% the number of journeys and the distance covered for the delivery of parcels and letters by 2030… And even 40% by 2040.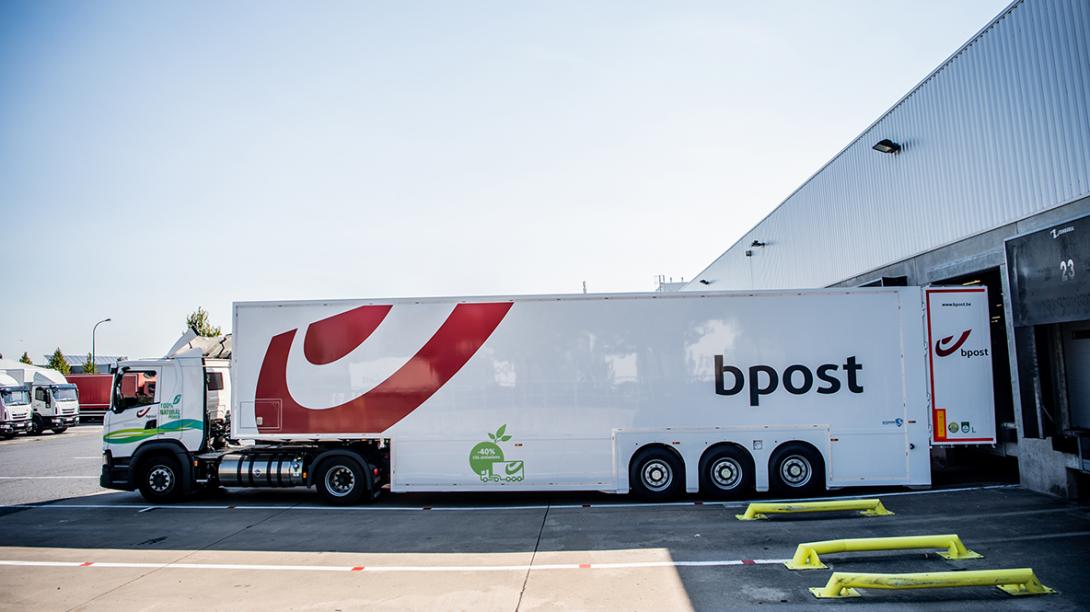 Optimizing transport, relieving road congestion
Transport is a major challenge. Parcel volumes are increasing at a significant rate every year (+56.2% in 2020), demanding a well-considered general strategy to control the impact of these activities on the environment and on transport infrastructure.
Double deck trailers are one of bpostgroup's tangible responses, part of a suite of sustainable solutions to support its constant growth. Standing four meters high, these DDTs have two 1.8m decks across a standard length of 13.60m. They have 60% more capacity than the trailers currently in use.
Double deck trailers will be gradually introduced over the next few years. This will enable bpost to reduce its truck fleet, helping relieve congestion on Belgium's roads.