Activity Report
The voice of the client
---
"Our e-commerce logistics partner thinks and grows with us"
For jewellery brand Paul Valentine, increased online sales lead to an explosive worldwide growth. Last year, bpostgroup subsidiary Radial shipped 942,000 items from its fulfilment center in Germany. "We are extremely pleased with this exclusive partnership," says Paul Franzreb, CEO of Paul Valentine.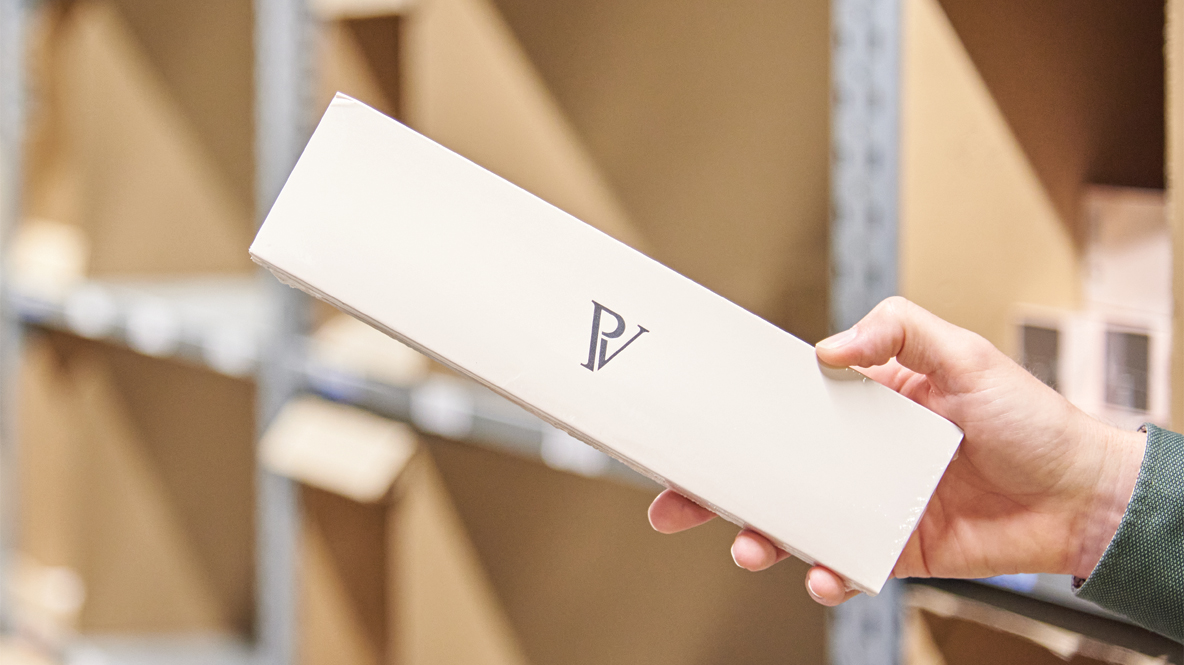 For seven years now, Paul Valentine designs, produces and markets jewellery for Europe and far beyond out of its Mannheim headquarters. The jewellery is handmade from the best materials and meets high quality standards, making it last a lifetime. The brand realizes its entire turnover through online sales, directly to the consumer. "We strongly believe in an online-only story," emphasizes Paul Franzreb.
"We choose not to sell our products in physical stores and we hardly work with B2B partners." The brand sells its products through its online shop and well-known online marketplaces such as Amazon. In its own words, the brand has found the perfect e-commerce logistics partner in Radial. "We were looking for a company that could take care of the entire process after an online order, so that we can fully focus on our core activities: to create and sell jewellery."
Fast and quality service
The customer experience comes first. And not just on the website or during the purchase process. Paul Valentine also requires customers to be notified of any status changes to their order after purchasing a product. That is, from when their jewel leaves the fulfilment center, when it's on its way, to updates on when it's delivered. The product must be packed and shipped as soon as possible. "In times of online sales, customers expect not only an excellent, but also an ever faster shipping and delivery service. In more than 85 to 90 percent of the cases, our customers receive their order within 24 hours. That strengthens their experience and their loyalty," says Franzreb.
Strong flexibility
Like many other businesses that rely on online sales, Paul Valentine's online orders fluctuate widely depending on the times of the year, like during the vacation periods and the public holidays. Some months there can be twice as many orders as the month before or vice versa. "Radial follows us perfectly in this and offers us a lot of flexibility to deal with those peaks and troughs in our order flow," says Franzreb. "Radial's reliability and professionalism are also a major asset for the business."
In more than 85 to 90 percent of the cases our customers receive their order within 24 hours.
Paul Franzreb, CEO at Paul Valentine
Radial's flexibility also proves to be a major strength in Paul Valentine's growth story. The jewellery brand knows that its e-commerce logistics partner has no problem in seamlessly adapt itself to this growth. "Radial's scalability is reassuring. We know that our logistics partner can keep up with us effortlessly. We don't have to worry about handling larger volumes, more orders and deliveries to additional regions, countries and even continents."
Personalized and sustainable
In addition to the fulfilment from A to Z, including receiving, inspecting and handling any returns up to 30 days after purchase, Radial also offers additional services. For example, orders are sometimes partly wrapped in silky paper or personalized flyers are added. "The people at Radial are not only on the same wavelength, they also think actively about how to approach our customers in an even more personal or innovative way."
Finally, sustainability is also important to Paul Valentine. Not only in terms of the designs and the choice of materials for the jewelry, but also in shipping. Paul Franzreb: "We never use plastic, but only packaging made from sustainable and partly recycled materials. In this matter too, Radial is a logistics team player, working as climate neutrally as possible in the order processing and shipping - another asset for our brand and our customers. We certainly want to stick to that in the coming years."