Activity Report
Innovating with drones
---
"Drone delivery is promising and very fast"
bpostgroup is currently testing parcel drone delivery through its subsidiary Apple Express in Canada. As an early adopter, the organization will thus gain a technological head start. "We will be ready and operational from day one, when drone delivery becomes mainstream."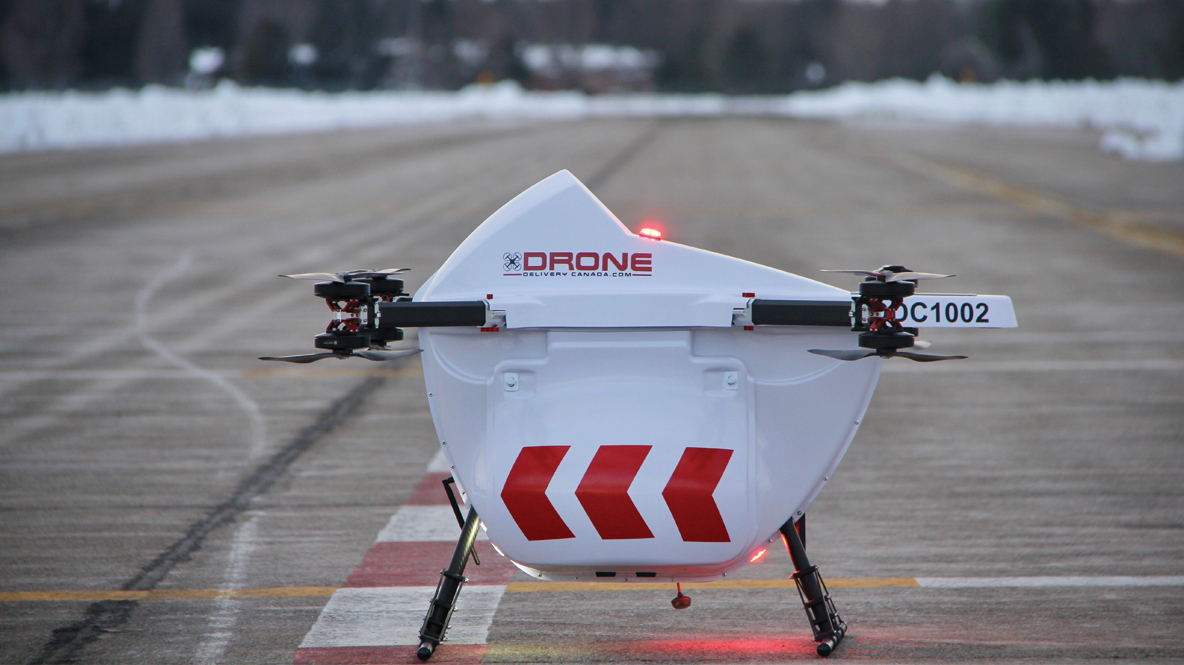 Earlier this year, the first test flight was already a great success: an unmanned Sparrow drone from Drone Delivery Canada (DDC), in collaboration with Air Canada, flew a parcel from Edmonton International Airport to a location a few kilometres away. "It was the first time a drone was approved by Transport Canada to take off from and fly over a restricted airspace," explains Nasser Syed, CEO at Apple Express specializing in last mile supply chain solutions in Canada, and part of bpostgroup since 2016.
"In the coming months we will also participate as a partner in a series of new test flights within this pilot project. After all, we believe this technology to be an important step towards tomorrow's supply chain." First, Apple Express wants to contribute to the legal framework's expansion and modernization that will make drone deliveries safe and regulatory.
Time and fuel
With this innovative project, bpostgroup and Apple Express are also focusing on generating new know-how. Nasser Syed: "We are investing in the future and aim to be an early adopter. When drone delivery becomes mainstream, we want to be one step ahead of our competitors." The potential is already promising. Drones are ideal for deliveries from larger cities to smaller, more remote areas that are more difficult to reach by road. That saves a lot of time and fuel.
Drones are, for example, an ideal solution for fast delivery of medicines or even donor organs from the airport to a hospital.
Nasser Syed, CEO at Apple Express
"The drone deliveries' speed may also open up new sectors. Medical companies and hospitals - among others - are already showing interest in this mode of transport. Drones are, for example, an ideal solution for fast delivery of medicines or even donor organs from the airport to a hospital," says Nasser Syed. "I am not saying that we will start commercial flights right away, but when the time is right, we will be ready from day one."