Activity Report
Radial Halle (Germany)
---
Behind the scenes of e-commerce logistics
One of Radial's leading European fulfilment centers is situated close to the town of Halle (Saale), at the intersection of Germany's main traffic axes. This central location, with Leipzig airport just around the corner, is a great asset for sending e-commerce shipments around the world quickly and efficiently.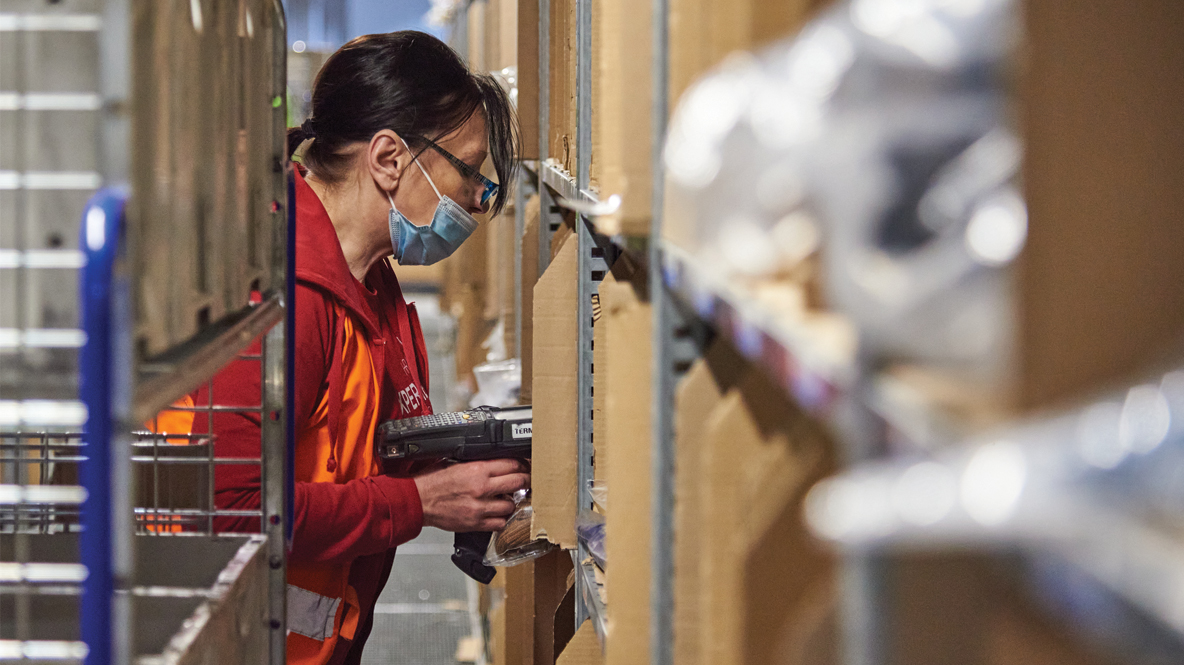 With a floor area of 55,000 m² (including all building floors), it is not the largest, but certainly one of the most advanced Radial fulfilment centers in Europe. Since the opening in 2015, fulfilment has been provided for well-known fashion, travel bags, beauty articles and baby equipment online shops. "And we can even add another 20,000 m² building," emphasizes Ralf Thiesse, Chief Commercial Officer at Radial Europe. "So there is room for new clients."
30 nationalities
Inside it is bustling with activity. Thousands of shipments are sent out every day, from watches, shoes and suitcases to milk powder and diapers. Employees are busy at the 22 loading and unloading quays to input the supplied stock or to pick up the returned goods, of course never without the necessary quality checks. All is scanned into the system to keep stocks up-to-date and visible in real time.
What immediately stands out is the number of languages ​​that are spoken. German of course, but also a lot of English, Polish and Hungarian. "More than 30 nationalities work here," acknowledges Ralf Thiesse. "Our employees may be very diverse, but they understand both their task and each other very well. The site operates at full capacity Monday through Saturday between 5:30 am and 11:30 pm, in two shifts. And sometimes even around the clock, for example during the peak period at the end of the year."
It is all about efficiency
We push open a few doors and end up in one of the gigantic halls full of conveyor belts and busy employees. This is the fulfilment center's mission control. Although it looks very modern and automated, it is all about efficiency. "Automation is only used where it makes sense and reduces the margin of error to a minimum," explains Ralf Thiesse. "But people often offer a lot of added value, especially if we offer tailor-made services. We strive for the ideal balance between the use of technology and the use of human intellect."
We strive for the ideal balance between the use of technology and the use of human intellect.
Ralf Thiesse, Chief Commercial Officer at Radial Europe
Thousands of products per client are waiting for their future owner in long corridors on different floors, some in boxes, others on coat racks. The larger pieces are stocked on pallets that can only be reached with forklift trucks. The LED lighting only comes on when an employee walks through. "Here, we stock 120,000 different products," says Ralf. "We prepare a shipment in several phases. First an employee collects or picks the goods for a whole series of orders, guided by his scanner. Then someone else does the so-called put to light, i.e. he divides all these goods per individual shipment. Five kilometres of conveyor belts ensure a constant procession of bins, the connection between those different steps in the process. It requires accurate planning to optimally coordinate all flows in function of the cut-off time when shipments have to be ready for transport."
Personalization
Fulfilment is more than boxing and sending things. At the request of the customer, suitcases can be personalized with the initials of the future owner, or trendy coloured wheels can be mounted underneath. There is even a real photo studio. "Some online shops cannot take pictures of their products, as the stock comes directly to us. We can do it for them", explains Ralf Thiesse.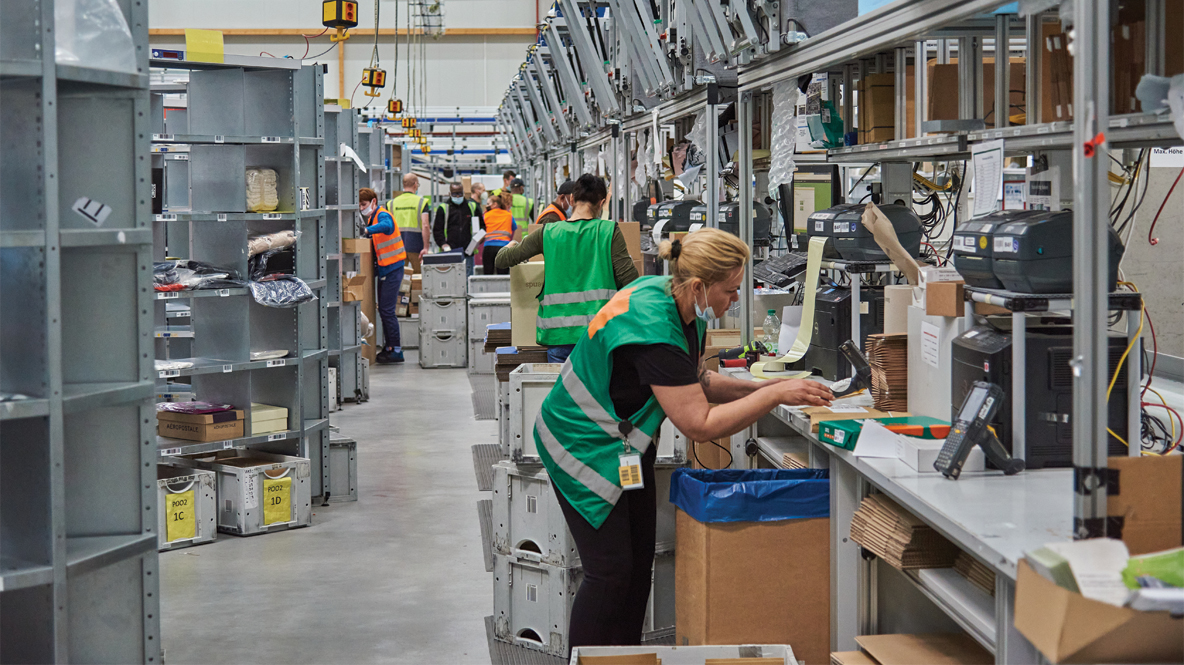 In the last step of the process, all orders are packed. Packaging is also made personal, for example by using special gift boxes or by adding a flyer with a unique discount code. Everything is tailor-made and according to the client's wishes.
Ultimately, all those carefully prepared and packaged shipments leave for one of the couriers –depending on destination, dimensions or specific agreements with the client – who brings them to the consumer. "All major courier companies have centers within a 30 km radius, which allows us to offer our clients later cut-off times. Although the majority of shipments are destined for Germany, the Benelux, France and the United Kingdom, we ship worldwide. If necessary, we can ship out orders we receive online in 2 hours", concludes Ralf Thiesse.