Activity Report
The logistics story behind e-commerce in Europe
---
"Our greatest added value? A fully integrated solution!"
E-commerce is thriving and has experienced unprecedented growth in the last two years. At bpostgroup, this translates into a strong expansion of supporting logistics activities. Both in breadth and in depth, emphasize Kathleen Van Beveren, CEO e-Logistics Eurasia, and Bram Blondé, VP Strategic Development.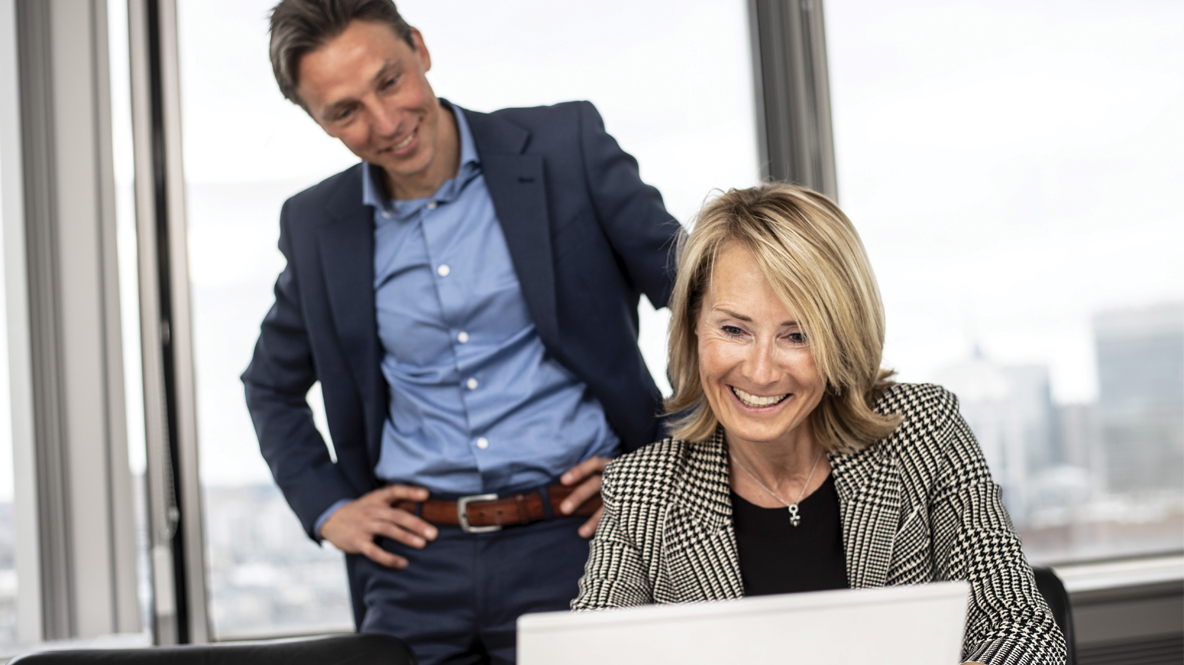 What are your e-commerce logistics' ambitions?
Kathleen Van Beveren, CEO e-Logistics Eurasia at bpostgroup: "E-commerce has grown more than ten percent per year in recent years; our own fulfilment ambitions are even higher. We aim to fivefold increase our current turnover in Europe by 2026 through organic growth combined with targeted acquisitions. Radial Europe and Active Ants are our two brands providing fulfilment services. At the end of 2020 we already opened a new site for Active Ants in Roosendaal, the Netherlands. Two more were added in 2021: in Willebroek (Belgium) and in Dorsten (Germany). This year we are also planning an opening in the UK. We already have sites for Radial in the Netherlands, Belgium, Germany, the United Kingdom, Poland and Italy. We are also working on a major expansion and automation in Warsaw and Groningen."
What do these different brands have to offer?
Kathleen Van Beveren: "With Active Ants we mainly target SMEs. We offer them a plug-and-play solution, allowing us to take over or set up their logistics activities in one week. These logistics processes are fully automated and standardized. Radial, on the other hand, mainly offers a logistics solution for larger clients, with a set-up and automation adapted to the their needs."
Bram Blondé, VP Strategic Development: "Radial targets clients who already have a longer experience in e-commerce and are in need of solutions outside the box. Based on an in-depth analysis of our client's needs, we develop a tailor-made warehouse and customized processes. The IT system is also custom configured enabling customers to follow the entire order process - from order to delivery - online. In addition, we offer logistics services to create additional added value. Think of fancy packaging or personalized products, a trend in logistics definitely gaining in importance."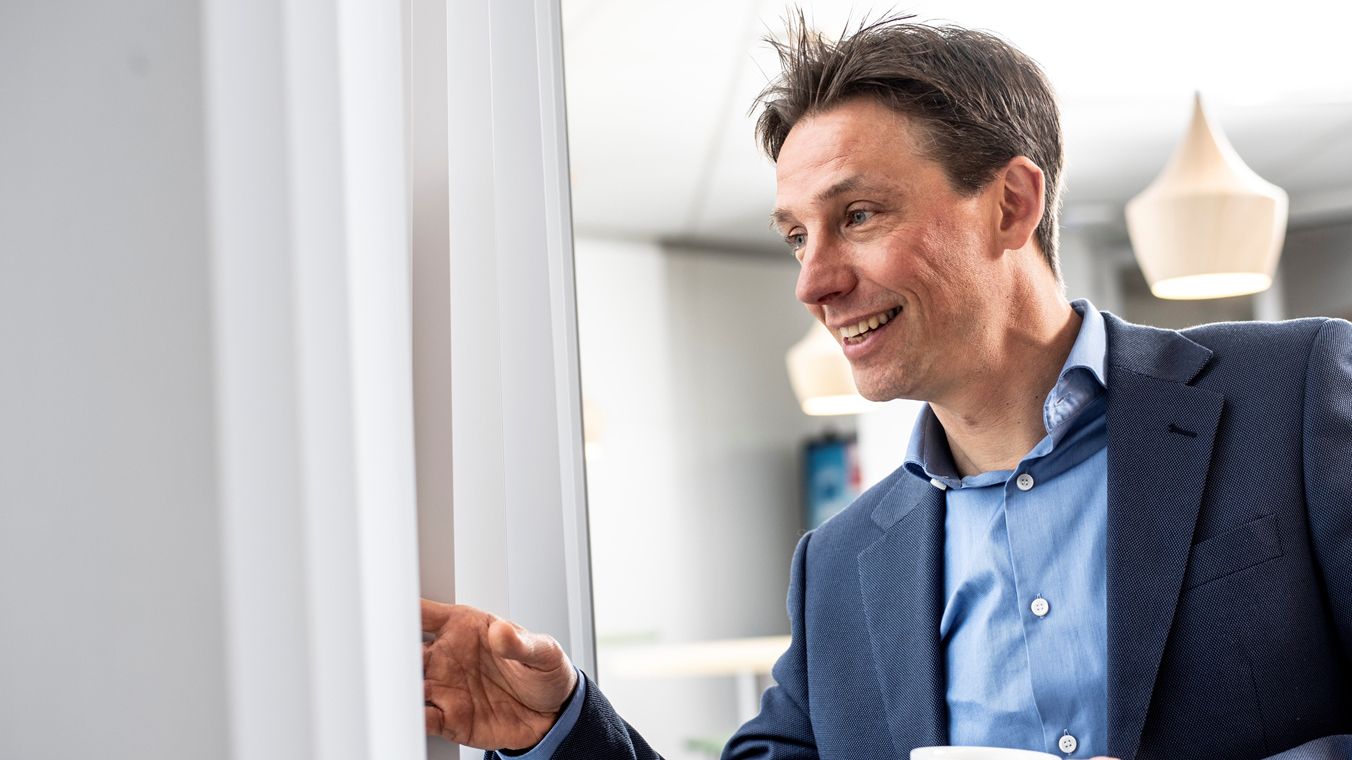 Online shops must be able to fully rely on our logistics services, otherwise consumer confidence in the online shop may also suffer.
Bram Blondé
VP Strategic Development
bpostgroup can therefore offer a total solution for the logistics part of e-commerce?
Bram Blondé: "Indeed. We can offer all logistics activities tailored to each online shop, ranging from the storage of goods and the preparation of each order, up to and including delivery to the end consumer. In Belgium and partly in the Netherlands we deliver ourselves; in other countries we collaborate with logistics partners. Important and unique is the full integration of that process and the transparency we offer: on the one hand with the online shop itself, on the other with the consumer."
Is that integration your main added value?
Bram Blondé: "The entire logistical process in e-commerce is based on a fast and correct exchange of information and on high-performance IT. In addition, quality of service is also very important. If I order something at home, and if I do not receive that order on time or if I receive something wrong, then I have a negative experience as a customer. Online shops must therefore be able to fully rely on our logistics services, otherwise consumer confidence in the online shop may also suffer. In this area, bpostgroup obviously has a strong lead: we have had direct contact with consumers since two hundred years."
Can bpostgroup clients also count on this integrated service during the fulfilment process outside Belgium?
Bram Blondé: "Yes. We are already active in six European countries with Radial and Active Ants: Belgium, the Netherlands, Germany, Poland, Italy and the UK. We can deliver very efficiently in those countries, but also in other markets, in part thanks to our very extensive network of integrated partners and carriers. So, the online shop does not have to look for other carriers for the delivery of a parcel in a specific country. The same goes for returns, by the way. We can also support clients simply and efficiently in their international expansion. At Active Ants we work with an identical solution in every country, which means that all processes and IT systems are similar. At Radial we can also take care of the client's international logistics activities based on a single IT integration and with a similar experience. Few other companies can do that."
You have invested heavily in new logistics centers. Can that be regarded as organic growth?
Kathleen Van Beveren: "Compared to a few years ago, this is a completely new activity for us. Back then, bpostgroup was almost exclusively focused on the so-called last mile delivery, mainly within Belgium. Since 2017, bpostgroup has started investing in e-commerce fulfilment activities. The current exponential growth of e-commerce also allows us to grow organically within those fulfilment activities. In addition, constant - and targeted - diversification, as well as the search for as much added value as possible for the client, are important topics for us. Actually, clients who outsource their logistics also outsource the entire quality management, except for the actual product."
What do you rely on to determine locations for new e-commerce logistics centers?
Kathleen Van Beveren: "As a Belgian company, we naturally aim to support and further expand Belgian e-commerce, but we also look a lot further. We focus on markets that still have strong growth potential and where we prefer to be present, such as Germany, the Netherlands and Poland. At the same time, we are also trying to expand in those markets where we already have a firm foothold, because we can scale up quickly and guarantee very good quality immediately. Where necessary, we also follow our clients. If, for example, a large Dutch client wants to expand to the Czech Republic, we will help him in his effort."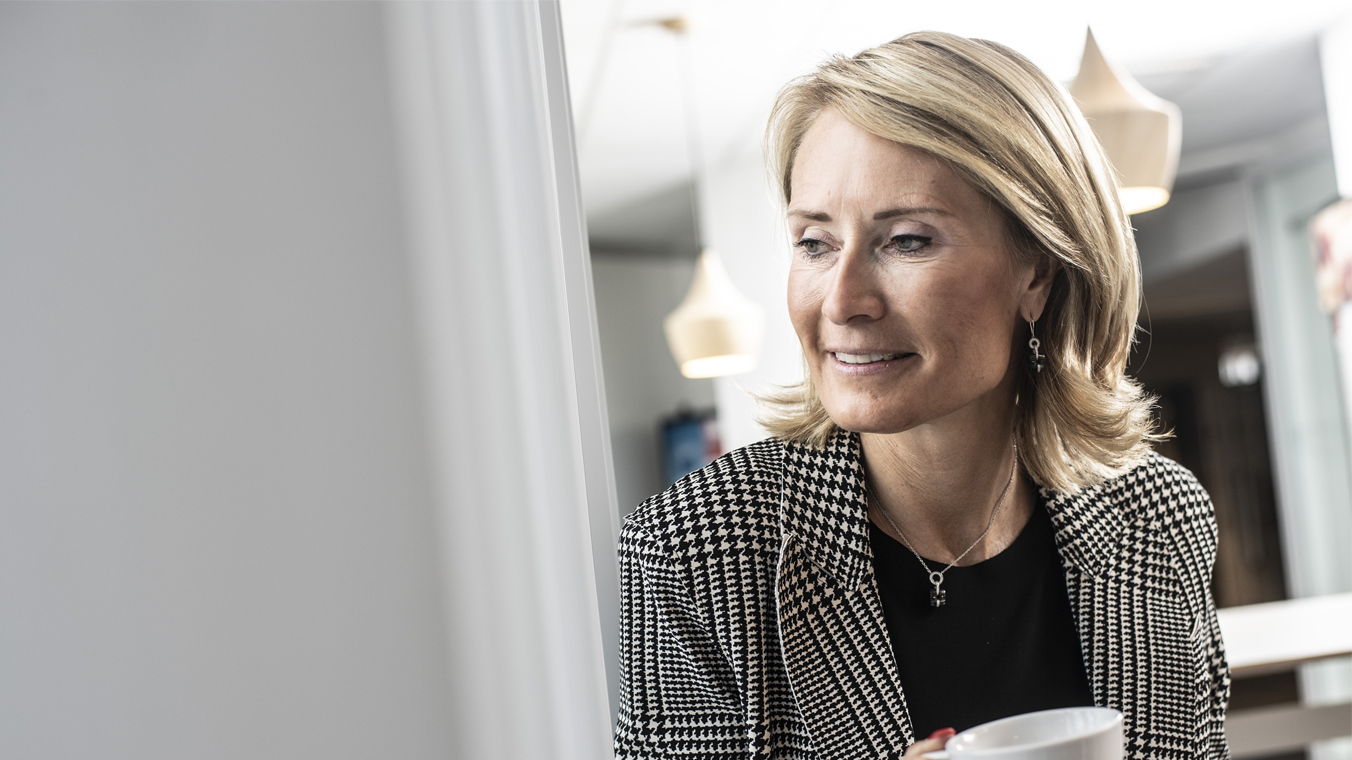 Our plug-and-play solution allows us to organize the logistics for an online shop within a week.
Kathleen Van Beveren
CEO e-Logistics Eurasia at bpostgroup
In which e-commerce domains is there still growth?
Kathleen Van Beveren: "There are still various growth areas. For example, we see strong growth in the 'do it yourself' and the 'over the counter pharma', like the cosmetics sector. In addition, the market is also growing in breadth, because both the younger generations, who grew up with e-commerce, and the older generations, who discovered e-commerce during the Covid lockdowns, will make up an increasingly larger part of the market. Moreover, the online shops themselves respond better to their customers purchasing behaviour through personal marketing."
Bram Blondé: "We mainly start from already in-house or purchased competences. A not unimportant asset is the worldwide postal network and the extensive knowledge of, for example, international shipments that a company such as bpostgroup can rely on. We link the more commercial services to the postal system. When we send a parcel from Belgium to the US, different service providers are involved and it is of course very useful if we can fall back on existing agreements. This is also one of bpostgroup's important strongpoints: when clients grow, we can grow with them throughout the entire chain and on the various markets."
Dynalogic, when you require something more
With DynaGroup, bpostgroup focuses on specialized logistics in Belgium and the Netherlands. "For example, the delivery of a washing machine to someone's home, after which we also install it and take the old one back with us", says Kathleen Van Beveren. "We are also diversifying our services further into the storage and delivery of refrigerated and frozen products. We do this under the brand name of Leen Menken. With this specific niche, we are mainly targeting new ecosystems in the food sector and the restaurants. We will soon be opening a new site in Zoetermeer for this purpose."
Bram Blondé continues. "With Dynahealth, a new part of DynaGroup, we also benefit from the strong growth in home healthcare: from the supply and installation of a highly specialized bed for palliative care to the delivery and installation of medical equipment. In addition to delivery and installation, we also have a lot of know-how to carry out future repairs for this type of goods. And in our own training centre we train employees for this specialized service."