Activity Report
Panel discussion: transformation
---
Off to 100 percent customer-focus
The one constant at bpost is that it is constantly changing. Because it has to adapt to the evolving market and ensure its future. The transformation from a postal to an e-commerce logistics company involves several aspects, such as the pursuit of a 100 percent customer-focused company. "To achieve this goal we involve our people and get our inspiration from other large organizations such as Engie," says Nicolas Baise.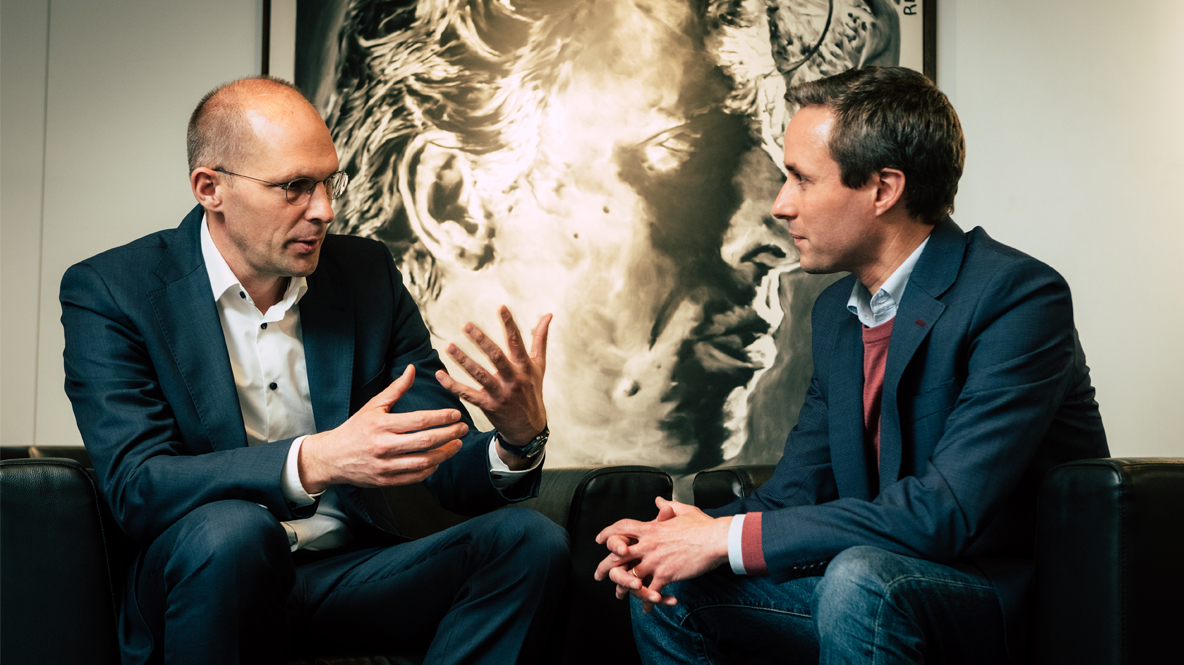 Why is this transformation necessary and what are the concrete objectives?
Nicolas Baise, Chief Strategy and Transformation Officer bpostgroup: "The postal and e-commerce logistics market is changing drastically and rapidly. New competitors are emerging, customer expectations are evolving and technology is always on the move. To stay ahead, we need to adapt not only our products and services, but also the way we work. Where bpost used to start from a standard process for the whole of Belgium, we now want to start from the customer's demand - at individual business unit level as well as for our entire organization. Everyone in our company has to keep one question in mind - how do I create added value for the customer? We are continuously looking for the best answers."
Engie Belgium's marketing and sales entity has undergone such a transformation over the past two years. Was it for the same reasons?
Bruno Detavernier, Tribe lead operations B2C & small B2B at Marketing & Sales Engie Belgium: "Absolutely. The energy market and its customers too are constantly changing. The need for products and services responding optimally and quickly is growing. Employees' expectations and motivations are also evolving: they would like more autonomy, for example. So you need an organization that responds optimally and in an agile manner – swift and flexible. A transformation does not only mean changes in an organization, but it also keeps it in constant motion. In that sense, a transformation is never complete. It is a process that must constantly be adjusted. It keeps an organization sharp, up-to-date and relevant. And it allows us now to respond much more quickly to the development and launch of new products."
How do you get such a transformation rolling: what is the first step?
Bruno Detavernier: "Our start in March 2020 coincided somewhat unhappily with the first corona outbreak. But we were able to set out the general guidelines: why do we want this transformation, and how do we align everything and everyone. We then started a pilot phase. One business unit in which we could test all facets of our transformation on a small scale. We opted for the agile approach - a multidisciplinary team working within a clear framework and with a certain autonomy. It allows teams to function more focused and faster, making them able to develop, test and market products more quickly. We learned a lot from that pilot. After some adjustments, we scaled up that approach to our entire entity. This happened in three phases in 2021. Today, the transformation is visible everywhere."
Nicolas Baise: "We are in the first phase. We formulate answers to the question why we want this transformation, what the added value is for our customers, our people and our way of working. We will then go through similar steps as with Engie. Although we are setting up a pilot very early, very soon already. First we will test our new way of working in a team for our SME customers. This SME team will be end-to-end responsible, from product development to operations and sales, and will have to go to the market itself and ask customers whether it is creating added value. So we immediately make the transformation very concrete and transversal. We aim for more volume within our network, strong customer satisfaction, high engagement among our people and experience that we can use to gradually expand to other parts of our organization."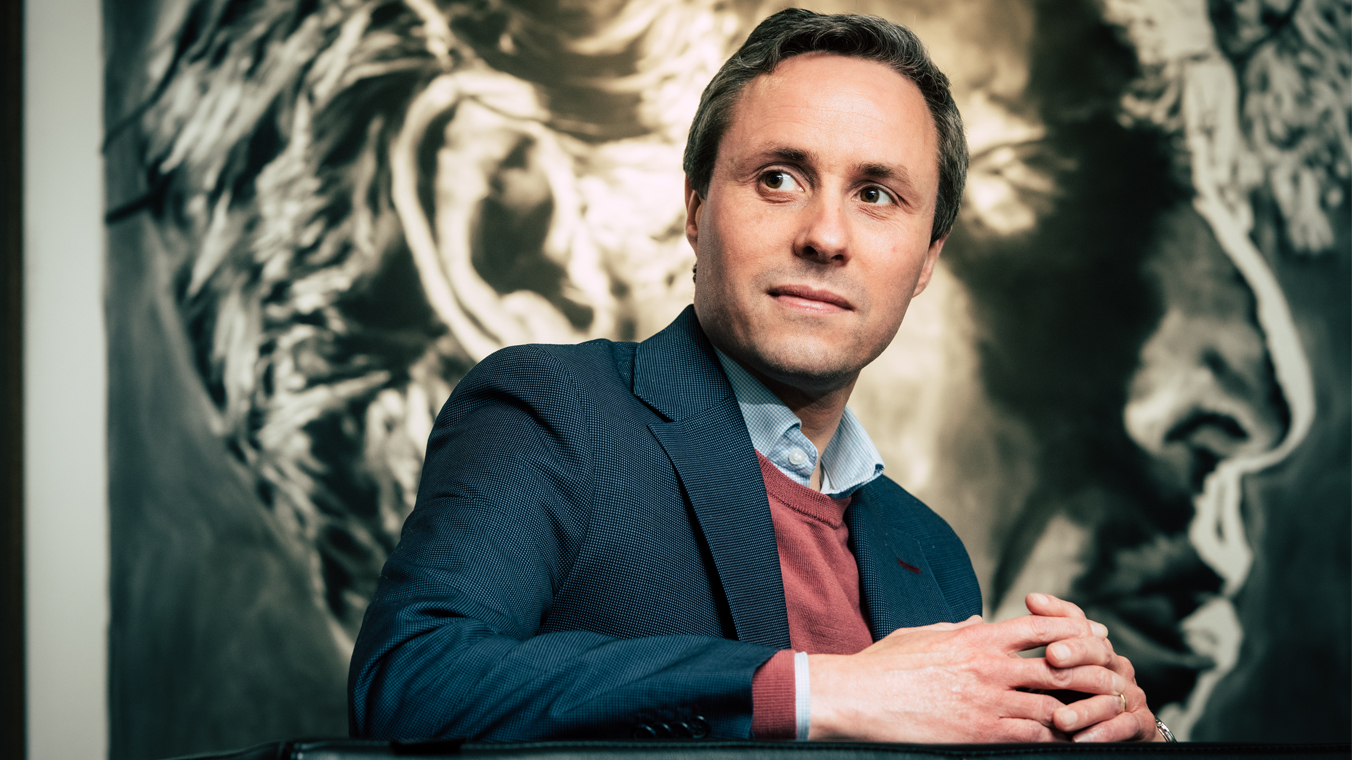 To stay ahead, we need to adapt not only our products and service, but also the way we work.
Nicolas Baise
Chief Strategy & Transformation officer bpostgroup
Change and transformation often evoke resistance. How do you get everyone involved?
Bruno Detavernier: "First, through repeated and clear internal communication. By telling employees why transformation is taking place, what the objectives are, what is expected of them, what new roles they will take on: as an organization you can never talk too much about this. And also by realizing that transformation in co-creation with the employees. Not only the management has to shoulder its load. We deliberately kept the number of external consultants as small as possible, relying mainly on co-creation. That is how we eventually arrived at our current organizational model in which everyone has now found their place."
Nicolas Baise: "Communicating and inspiring a lot about transformation is indeed our way of approaching the subject. We focus on training and upskilling our managers and employees. In addition, we also offer the necessary freedom to create clear added value for our customers. This stimulates contentment, energy and job satisfaction. We will measure all of it regularly. So we know from our employees at all levels what effect this way of working has, what we can adjust and how we can adjust it along the way. We strongly believe that people work more efficiently when you bring them together around a clearly defined goal."
Bruno Detavernier: "At Engie we also hold regular pulse checks to measure employee satisfaction with our manner of working. So we can clearly see whether the progress we are striving for is also present in practice. And whether people experience a positive impact on, among other things, work speed, customer relationships and their motivation."
Are there any examples of this agile way of working at bpost?
Nicolas Baise: "The hundreds of employees within our IT & digital department already work in an agile way, with short development cycles and a customer-oriented focus. Radial in the US also has experience with customer centricity, for example with one single point - or team - of contact for each customer, in which all competencies are united. And during the last year-end peak, many teams in Belgium worked together to make a success of this important objective. These colleagues who already work in an agile way want to contribute and share their experiences to get the rest of our organization on board. Realizing this process will take several months or even two years. We will look for the right rhythm in which the entire organization can absorb these changes. At each step we will also validate the added value. And of course we will take into account the feedback we collect, including from customers. We only extend this approach within the domains where it makes sense. Transforming for the sake of transforming is meaningless."
What are the biggest challenges and pitfalls of such a transformation?
Bruno Detavernier: "Transforming involves much more than designing and rolling out a new organizational structure. It also requires a change of mentality among all employees. The way everybody gets on board is crucial. Managers also fulfil other roles in this regard. For example, 'what' and 'how' in a management function can be separated into two separate functions, for more focus. Furthermore, this is a fairly intensive process, for which the necessary time must of course be provided. But a transformation should not last for years either."
When will the transformation at bpost be successful for you?
Nicolas Baise: "When we create added value with our available resources, and can remain a frontrunner in our rapidly changing world. And also when customers and colleagues tell us in two years' time that what we are starting today was the right decision for them. That would make me incredibly proud."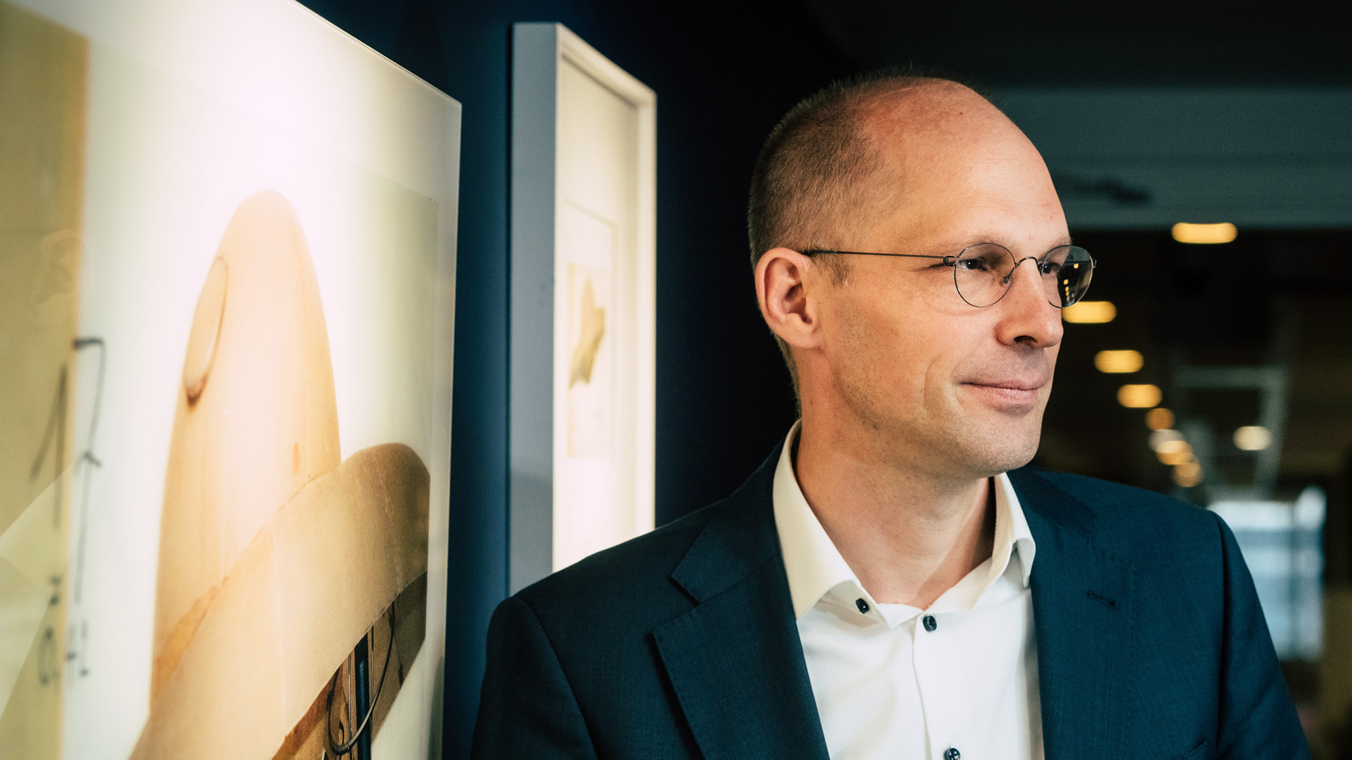 A transformation is never complete. It is a process that must constantly be adjusted. It keeps an organization sharp, up-to-date and relevant.
Bruno Detavernier
Marketing & Sales Engie Belgium
What is agile?
Agile is about structuring the organization in specific, permanent multidisciplinary teams focused on delivering the company's priority objectives, in which customer value always comes first. Within agile departments (tribes), for example, classic functions such as sales, marketing, IT and process management are gathered in small multidisciplinary teams (squads) with a relatively large autonomy. They then focus on, for example, the development of new products. This start-up mentality, in which new things are devised, tested and adjusted at team level, results in greater employee satisfaction at Engie.